Happy 2020! I'm so excited to be diving into a new decade of both years and life. As you all know, I turned 30 this year, and there's always been something about being a decade older when a new decade is about to begin. I was invited to spend the New Year at CIVANA, a wellness and spa resort located in, get this, Carefree, Arizona. Perfect name for a town where a wellness resort is located if I do say so myself. Before we even begin, it's worth noting that CIVANA is pet-friendly! Woohoo!
Driving the 6 or so hours from LA, I made sure to leave early so as to not hit traffic. It was a smooth and painless drive, and once I got to the town of Carefree, with massive cactus trees and sunshine, I knew I had reached my destination… Heaven! I love the desert, and make it an annual, if not bi-annual thing to drive either to Joshua Tree or Arizona when I can. Perhaps it's the wide open spaces, or the attention to detail when it comes to wellness, but either way I'm all for it.
Let's start with the room and welcome gift! I was on a media trip, so I'm not sure if this is to be expected, but I know that they do offer these healthy truffles and most definitely champagne either way, and it was so nice to walk into my room with the activities menu, room service menu, and spa brochure as well as a little welcome note carefully placed on the desk. It really made me feel organized (organized = stress-free) and welcomed. There was also a sage bundle (smelled incredible), bath salts, and did I mention that these truffles are made of all the good (healthy) ingredients? Count me in!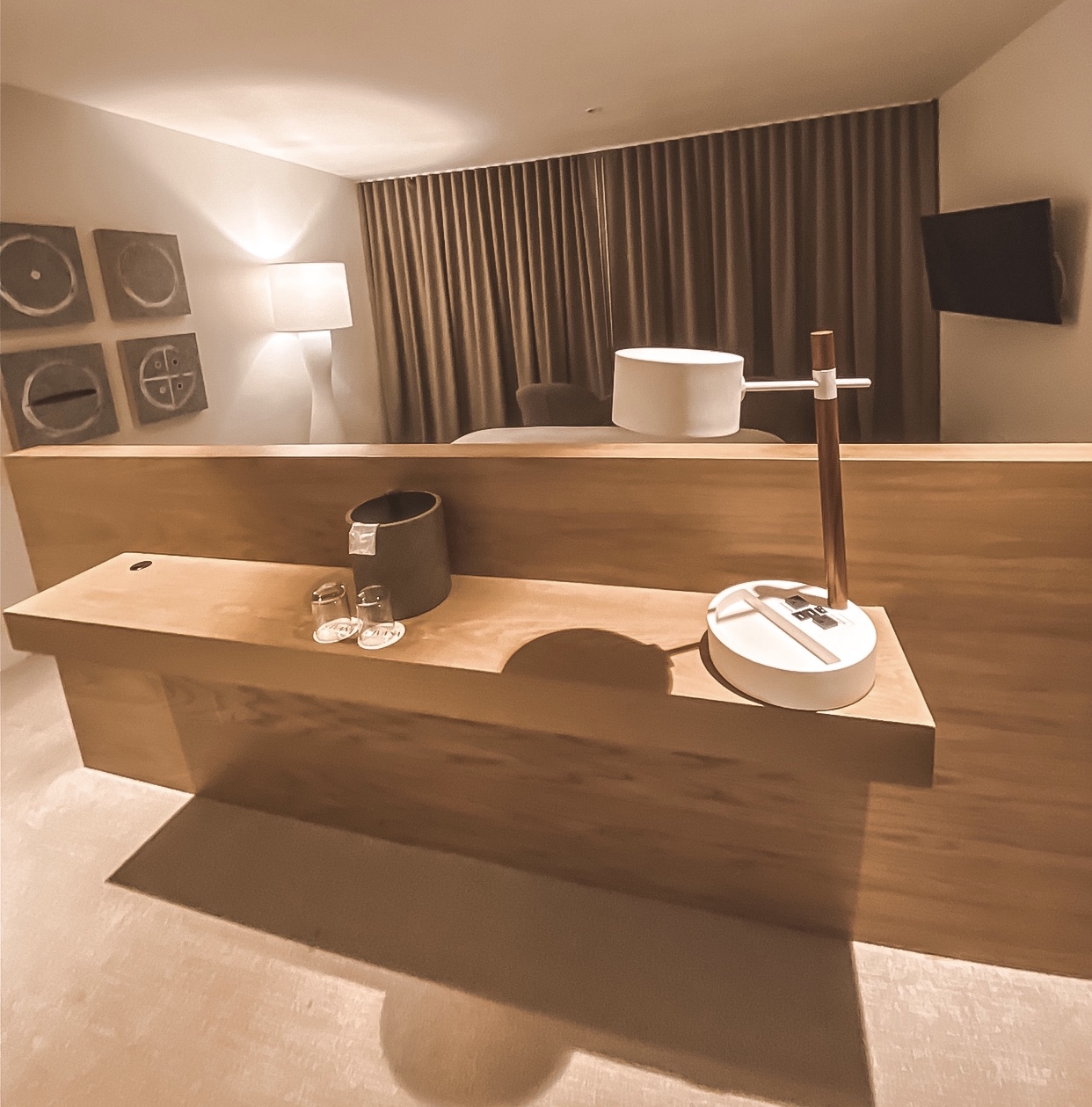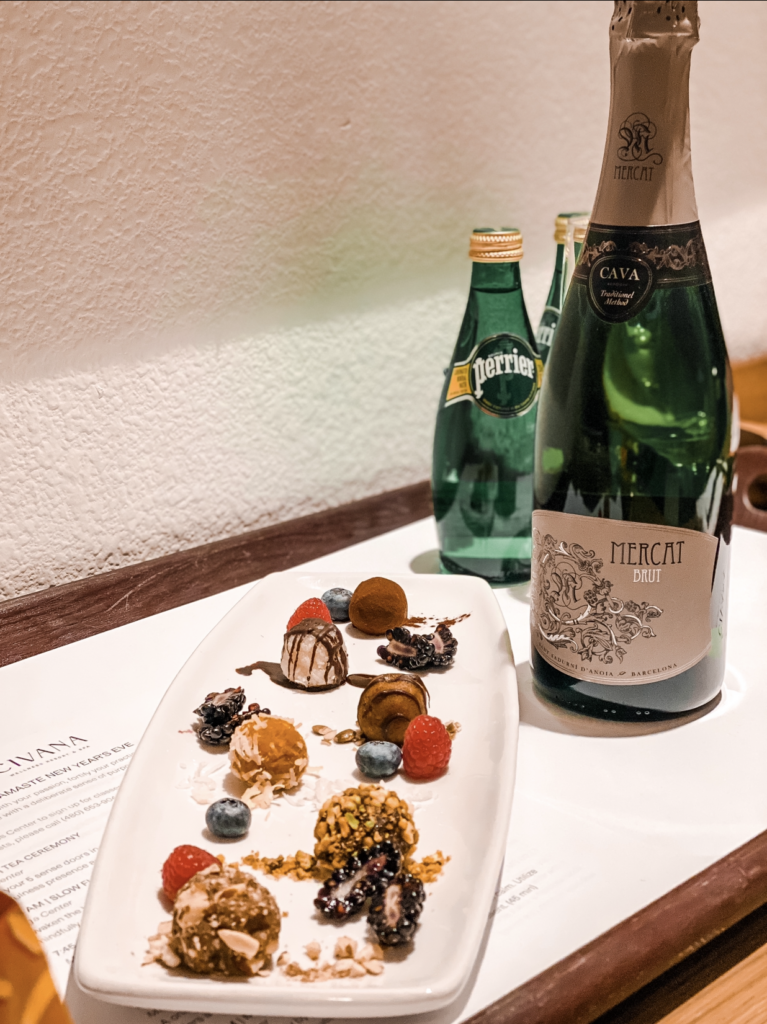 CIVANA has an incredible array of classes, varying from "make your own electrolyte mix" class, to arial yoga, mindful journaling, stretch your spine, to TRX, upper body blaster and mountain biking. I'm always a tad bit skeptical about wellness resorts only offering things like yoga and meditation (don't judge me, I'm still figuring out how to zen out), but CIVANA makes sure to include an array of high intensity classes and excursions as well, feeding the inner high intensity triathlete in me.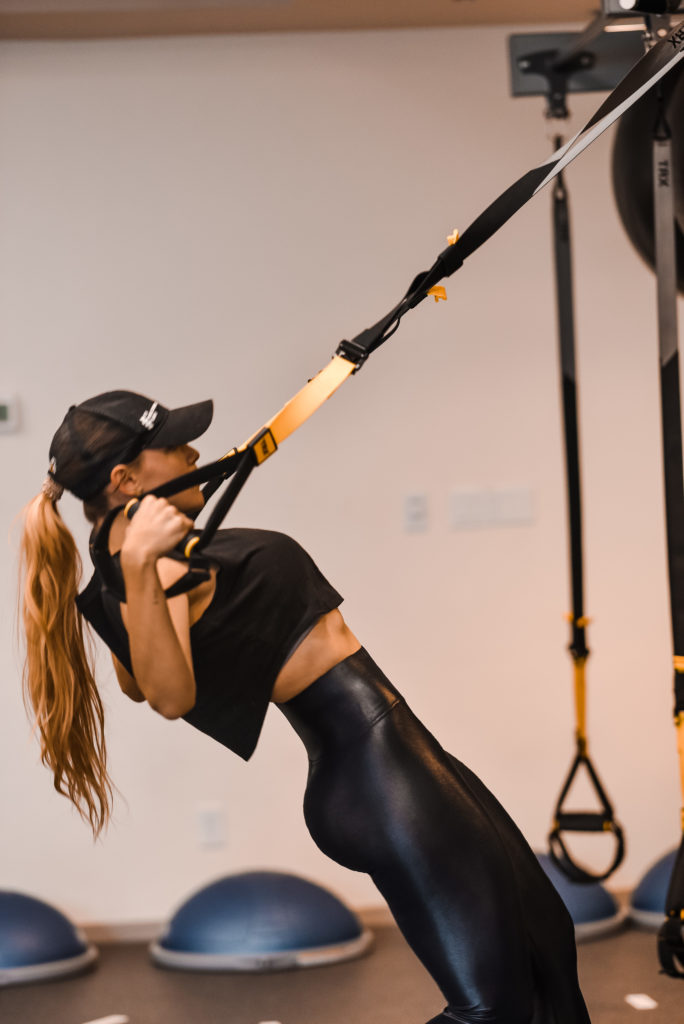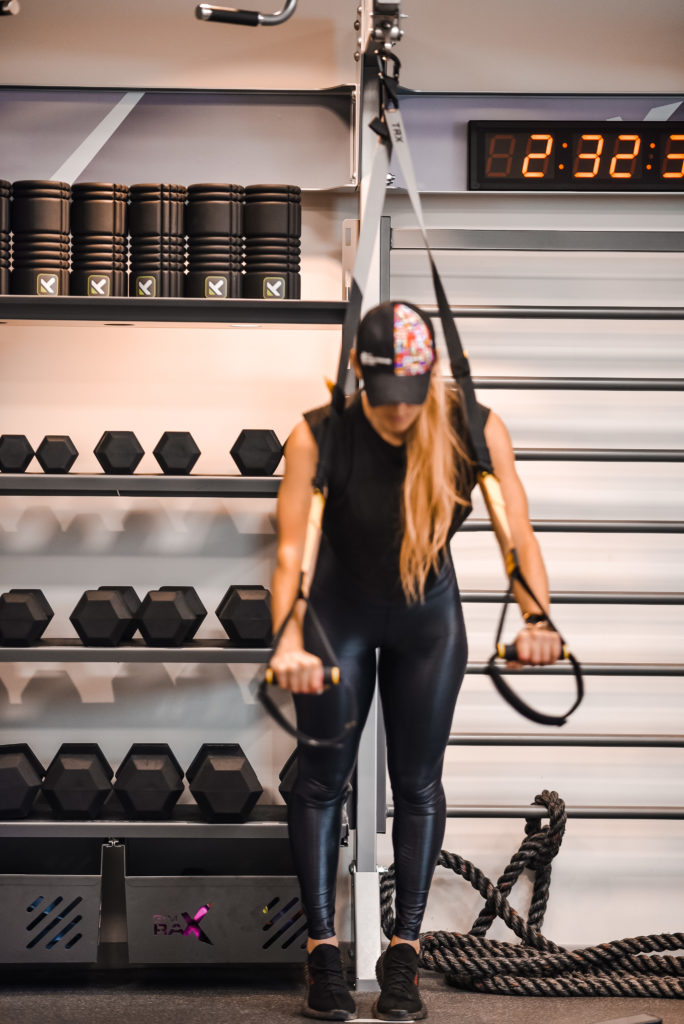 But with that said, I could not resist the resilient spa treatments. You'd be surprised at how many triathletes know their way around a good, deep tissue massage. I decided to switch things up and go for the Thai massage, which left me feeling completely stretched out, worked out, and renewed. Everything I'd expect and more from a 60 minute Thai massage, I wish it never ended! I also got a Marine Oxygen Facial, and as someone who has only gotten maybe two facials in their lives (bad experiences left me never wanting to get another one again), rest assured, I am now IN LOVE with facials. My facialist was soothing, careful, and paid close attention to my skin, recommending three products to me to help balance discoloration and prevent it from occurring in the future. Whether or not they will work, I needed something to commit to as I approach this next decade. The produces smelled incredible, and felt so good on my skin that I caved and bought the trio :). 
If you're like me, then you seek nature when you're focusing on inner rejuvenation and self-peace. One of the main reasons as to why I also loved CIVANA, was not only how immersive the resort was in nature, with a path to learn and experience all of the local flora, but that it is located right near a conservation area, with acres of untouched wilderness, perfect for biking, hiking, or just taking a light walk amidst the fantastic wildlife and greenery.
While I could go on and on about CIVANA, I'll stop here and say that I while I arrived anxious and stressed about the new year, I left feeling accepting and at peace with it all. The desert does something to you, and more-so if you're immersed in a welcoming environment that encourages self-reflection and positive health and wellbeing. Thank you so much, CIVANA, for hosting me. No questions asked, I will be back to experience more classes, more tasty, healthy, and eclectic cuisine, and next time, I won't make my friends and family miss out on such a wonderful experience (sorry fam and friends, I wanted this experience all to myself LOL). Until next time!