Deer Valley is hands down, my favorite ski area in the entire world. While I've never skid Switzerland (on my bucket list), I will say that within the USA, having experienced my fair share of ski areas, Deer Valley is a prime spot for incredible powder and the best thing about it, is that there are no snowboarders allowed. I don't want to disparage snowboarders, but as a skier, they've always given me a little bit of anxiety. Personally, I've been ran into by them on multiple occasions (they weren't able to stop in time), and I think those few occasions have scarred me when it comes to skiing in peace. Everyone has their preference, but for me, this was a huge draw to Deer Valley.
I was driving from Boulder to Malibu with my friend at the time, and along the way, was partnering with various hotels and resorts. This one though, was one that I was super excited about for so many reasons. After 2 days of packing and 14 hours of straight driving, my friend and I were ready to relax in a quiet, serene environment for a few days. I'll be completely honest, I was not expecting such exquisite luxury at One Empire… but it was so welcomed :).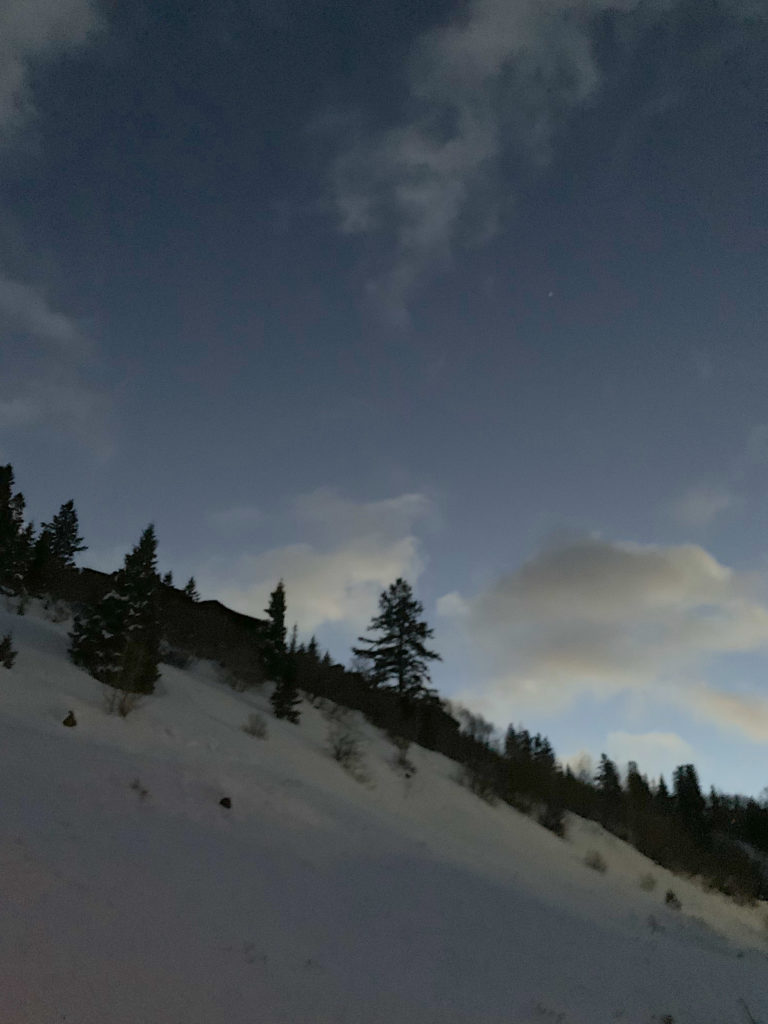 The drive to One Empire was awe-inspiring, with the sun setting over the mountains and the snow leading way to the remote village of Deer Valley. Not too remote though, as just down the road is all the shopping and restaurants one could ask for. I especially loved that Deer valley was removed a bit from the surrounding areas, as it made for an intimate and peaceful getaway.
Next time you're considering a ski vacation, without a shadow of doubt, consider Deer Valley. I promise it'll meet all of your needs, and more.
Upon walking in, the suite literally took my breath away. It was so open and the decor, so elegant and tasteful. My favorite part of the suite was the bathroom and then the living area. Incredibly spacious and relaxing with wonderful mountain views.
One thing I love about vacationing is the ability to make breakfasts and hors d'oeuvre before a night on the town. This kitchen was wonderful for entertaining, I really appreciated that.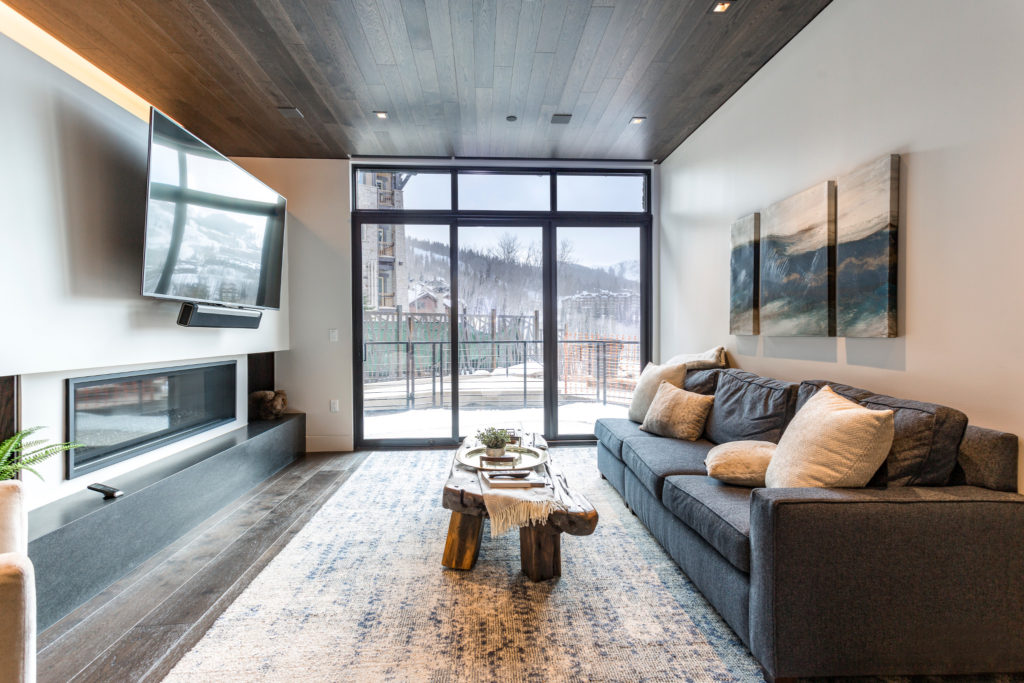 But the best part was the ski in/ski out. One short walk through the main area (which was oftentimes empty – allowing for a quiet an intimate setting), and there was the outdoor fire pits and chair lift to any and all levels desired.
This was some of the best skiing I've done in my whole life. While I've skid diamonds, I much prefer unique trails that are less stressful but offer an explorative experience. The trails at Deer Valley definitely delivered. I had one of the best experiences in a long time skiing at Deer Valley.
The village was so nice to walk around in the evenings, and if I were to recommend a fine dining restaurant, it'd be The Mariposa. The service was wonderful, and the food and wine, spectacular. I also loved the atmosphere with the cozy fire nearby.