Every summer I try to visit Napa, it brings back nostalgic memories of training, racing, and enjoying good food and wine with friends and family. I'd been there a few times before introducing my family and best friend, and now I'm hooked. 
But the search continues summer after summer for the most exclusive, decadent, peaceful and eclectic lodging I can find. I've stayed in about half a dozen hotels in the Napa/Sonoma areas, and spoiler alert… this is by far, my favorite one. 
The Setting Inn is just a 7 minute bike ride or 3 minute drive from Yountsville, the epicenter of Napa, boasting all things bougie and wine. It's also in extremely close proximity to the vineyards you crave while in Napa, but why do so when you can literally rest your head amidst the vineyard of The Setting Inn? Yep, that's right, they have their own wine and free tasting for guests. I can honestly say that I was really blown away with how delicious it was. 
Let's circle back to my suite. I mean, I was secretly hoping I could rent it out as a studio, I loved it so much. Everything from the style, decor and privacy to the morning box of fresh pastries and fruit I'd wake up to outside my door. 
If you stay here, relish your time in those bathrobes. They're literally the best I've ever worn because their material is so light, and the colors, so earth toned, I fell in love. Unfortunately, you can't buy them anywhere, and if you're able to purchase from the hotel, please get me one, I'll pay you back ;)!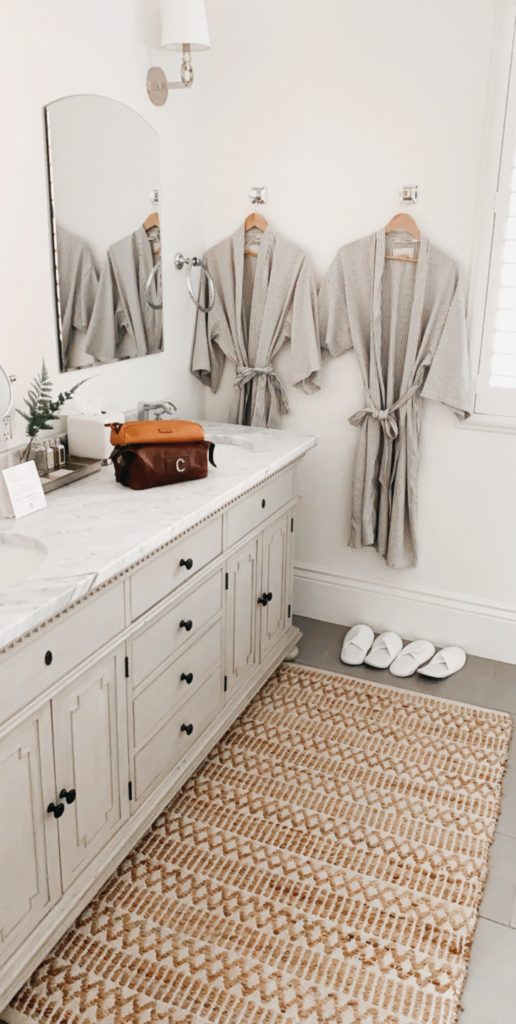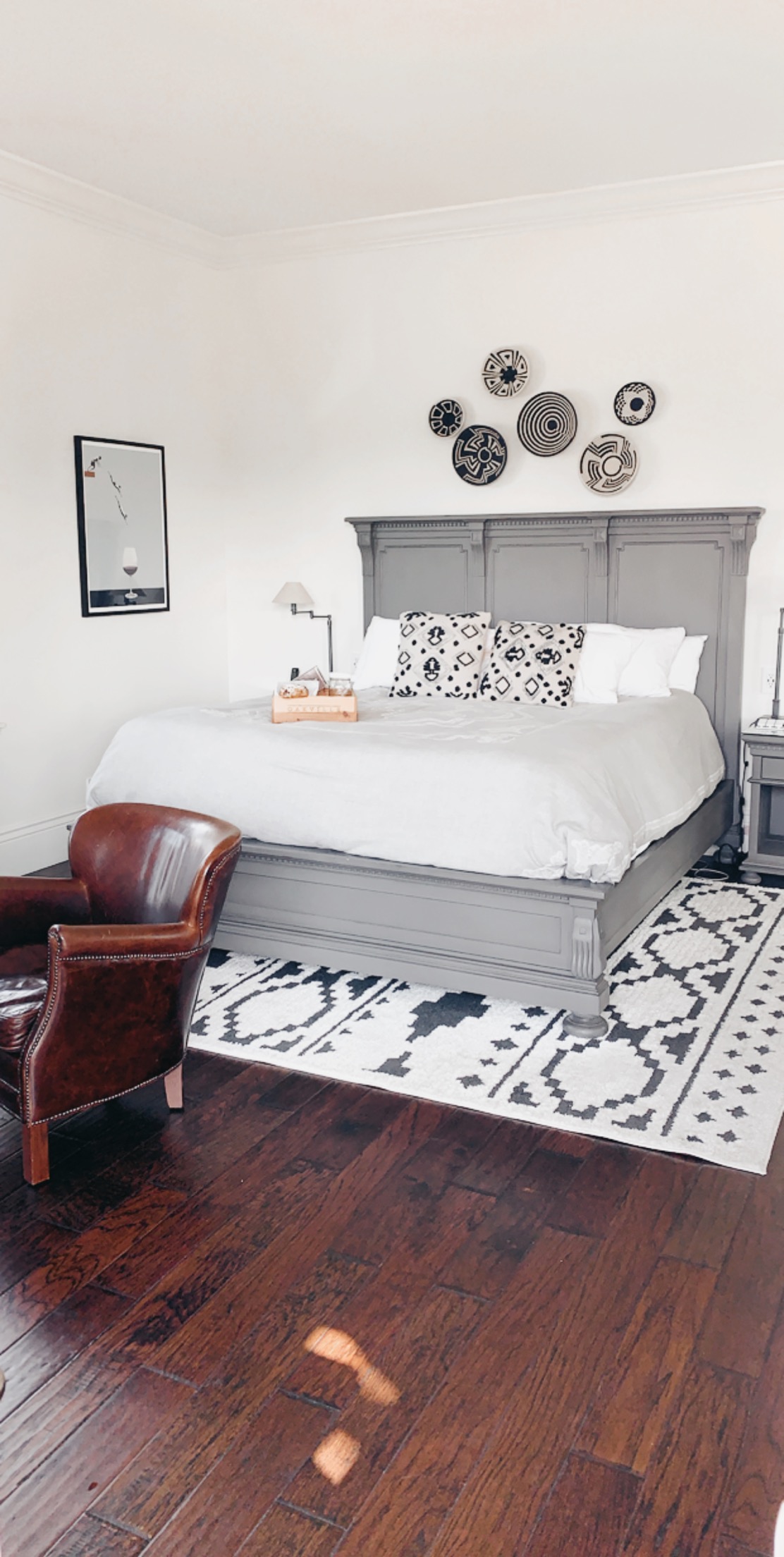 Also, I'm such a sucker for a fireplace and a patio, and my suite had juste that. It was so nice to cozy up to the fire with a glass of The Setting Inn wine and a good read in the evenings while watching the sunset over their vineyard. And on the opposite side of the spectrum, to wake up to the sunrise over the vineyard on my patio with a hot cup of coffee made fresh in my little kitchen. That was a mouthful, but so worth it.
Dare I actually venture outside and experience what The Setting Inn has to offer in their little hangout area? I'll let the pictures do the talking…
Thank you so much to The Setting Inn for giving me the opportunity to experience your property. I would highly recommend this property during your next stay in Napa <3.